12 September 2010 - One Year Later
Today marks exactly one year to the day since Sandra was admitted into hospital having suffered an aneurysm.

As we woke up his morning there was an eery sense of recall as we remember every second of the fight for her life at exactly this time last year.

To think that exactly this time last year Sandra was on life support in deep coma and the prognosis was that she would not pull through it was at this point the gravity of her condition unfolded. the sense of numbness and despair we experienced as a family was overwhelming.

Yet I also remember the myriad of people who stood and believed God with us praying for a miracle and for her total recovery.
This morning as I look over at Sandra and see her resting while the rays of brilliant sunshine beam through the windows and rest on her face, I can't help but be overwhelmed with a great sense of how gracious God is and has been to us as a family.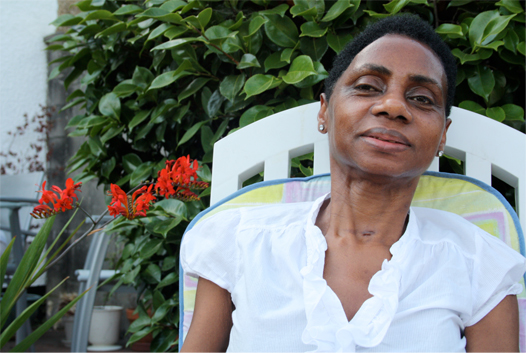 Despite the medical prognosis at the time, we have all prayed and believed God even hoping against hope and he has and still is answering our prayers wondrously.
I'm reminded of the words of the Psalmist where he says 'Oh that men would praise God for his wonderful works towards the children of men'.
As we go into God's house today, wherever you are join with us as we enter with thanksgiving and praise for all he has done.
We also recognise that although we are still on the journey of recovery and still have some way to go, we are persuaded that he who has started this good work in us will also finish it.
Thank you all once again for your continuing prayers, calls, help and messages of support.
We love you all
Kevin, Sandra and family
---
23 August 2010 - Brilliance
Over the last couple of weeks, we have seen moments of sheer brilliance in terms of Sandra's recovery.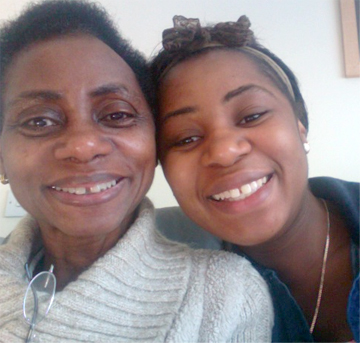 Following the continual, effectual and fervent prayers being offered up on Sandra's behalf and some recent changes in the medication to help recreate the brains chemical balance, we have seen significant improvement in every aspect - To God be all the Glory.

We are greatly encouraged as recently she has been able to do things which she has been unable to over the last few months. With significant improvement in her alertness, conversiveness and we know this has all happened as a result of answers to prayer.

Please give thanks with us for the great progress that has been made over the last few weeks.

Also please continue to pray for regeneration of the damaged brain cells, continuing improvement in the brain's chemical balance and for continued improvement in her walking.
---
31 July 2010 - To all our work colleagues
As we come to the end of July we also come to the end of another chapter and the beginning of a new one in both our lives.

As Sandra has now finished with the health service and myself with Xerox we would like to make a special note to thank all our friends, colleagues and employers for the tremendous support you have given us over the last year we appreciate all your messages of support and kind gifts and pray that God will bless you all.

I know many of you will continue to stay stay in touch but we want you to know that you occupy a special place in our hearts and will we cherish the acquaintances we have made over the years.

The last month has seen some rallying in Sandra's health with her having to be admitted back to hospital for a brief spell recently.
There has been some deterioration in her ability to walk independently for extended periods as well as some periods of disengagement.

We value your continued prayers over these two specific areas as they have been of concern to us but also want to give thanks for the moments of breakthrough we have experienced in this period too.

I know many people are still trying to get round to visit but please bare with us as she is only able to manage small 'bite size' visits and we working our way through so again thanks for being patient with us.

Please continue to pray for us as a family as having now taken a career break to devote more time and energy to support Sandra's recovery that we will continue to see the grace of God at work in our lives.
God bless,

Kevin and faimily

---