06 January 2011 - Happy New Year!
Happy New year everyone and again thanks for all the cards, greetings and texts. We pray 2011 will not only be a year of breakthrough for us all, but also a year where we all stand in proclamation of the goodness of God to us all.

As a family we had a great Christmas and it was good just to be able to have all the family back home even if it was just for a few days.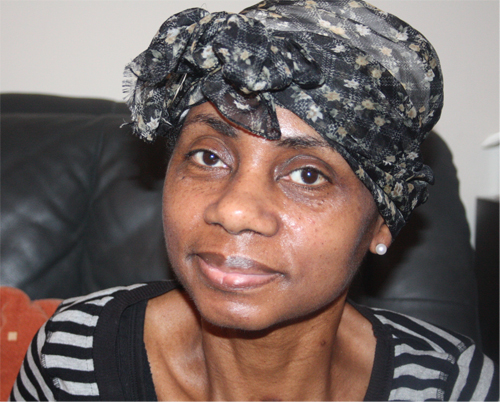 Some of you may be aware that just a few days into the new year Sandra had a considerable fall where she sustained a severe cut to a main blood vessel at the back of her head.
Thanks to everyone who stood with us yet again in prayer again as it was quite a traumatic experience and in many way quite serious.
Thankfully she is now back at home and in very good spirits and apart from a few stitches is back on the road to recovery.
As you continue to pray for us, please pray for total continuing improvement in her ability to balance and walk as well as for improvement of her memory.
There are times when she momentarily looses whole decades of memory and yet a the same time demonstrates very good recall of conversations and events just a few days old.
On balance we are still very much on the winning side and like the apostle Paul say 'Thanks be toGod who causes us to triumph always in Christ Jesus.
Despite the momentary setbacks we continue to stand upon and put our trust in Christ the solid rock our only hope of salvation. Whosoever believes in Him will never be ashamed.
Much love to you all
Kevin, Sandra and family
---
24 December 2010 - Seasons Greetings
Its been a little while but just wanted to say on behalf of Sandra and myself thanks to everyone for the tremendous and ongoing prayers and messages of support and encouragement.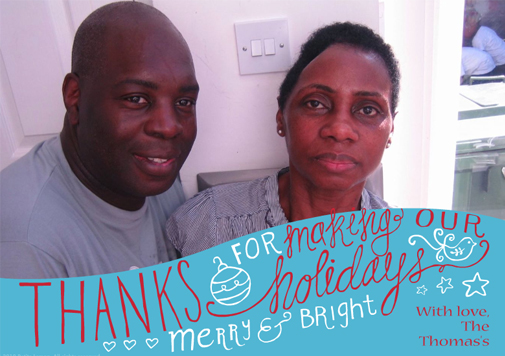 We are continuing to see God's goodness to us and are particularly grateful as we celebrate the advent season of Christmas and aslo thank him for the continuing areas of improvement.
We wish you all and your families a wonderful Christmas and an even greater new year as we all look to the saviour and celebrate his birth at this special time of year.
God bless
Kevin, Sandra and family
---
02 November 2010 - Sometimes...
...we have to come to understand that not only is God a God of order, but he is also the one who determines our appointed times and seasons and each season serves its own specific purpose.

We would never truly appreciate the new life that emerges in spring and comes to full bloom in the heights of Summer if we had not experienced the passing away of the old life during autumn and the hibernation period of winter where all is quiet and still.

But we are reminded in Ecclesiastes 3:11 'That God makes everything beautiful in its own time.' Its in this context we understand that even the quiet moments in our lives where all is quiet and still serve purpose in our lives, we just need to learn what to do in that particular season, sometimes that means waiting in expectation and anticipation for the glory of God to be made manifest in his time.

So whether your experiencing the heights of summer' right now or the 'stillness of winter' you can rest assured that each season in your life serves a purpose which in the appointed time will reflect God's handywork and Glory.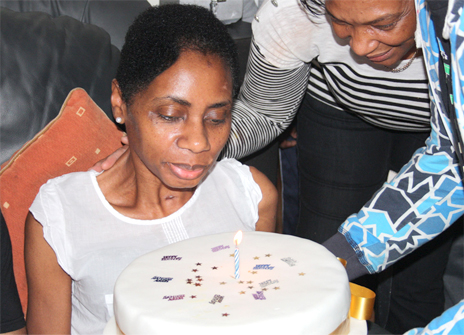 After a seemingly long season of stillness its great to be able to say we are definitely seeing the first buds of new life emerging in Sandras recovery.
While her walking is still inconsistent and unstable, her comprehension and ability to communicate are showing significant signs of improvement as well as her level of alertness, which is evident by a new brightness and sparkle in her eyes.
Conversationally she is also showing continuing signs of improvement with her being able to give better contextual response and even moments of wry expression of humour.
Our next milestone is the completion of her cranioplasty operation where she will either have the original piece of her skull reinstated or a titanium plate to cover the area of her skull which was removed during the initial operation a year ago.
Please pray for allocation of an operation date and for a safe and successful operation.
In the meantime we continue to give thanks to God for his grace towards us in every aspect of our lives and in particular for the many miracles of his provision we have experienced in this season - He has been truly amazing.
Again we are amazed at the number of people who continue to send messages of support and most importantly your earnest and heartfelt prayers once again we thank God for your love and continuing support.
Kevin, Sandra and family.
---